Pictures of the Rumford Falls area.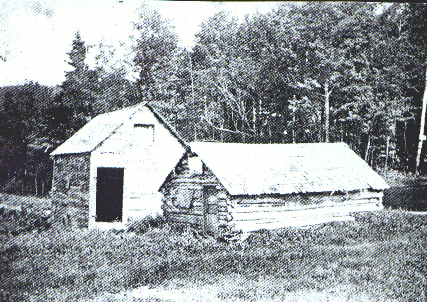 Here we have an old log cabin of one of the early settlers.

View from above the Falls looking down towards the Island. To the left, are the grist and sawmills that were built by the early settlers.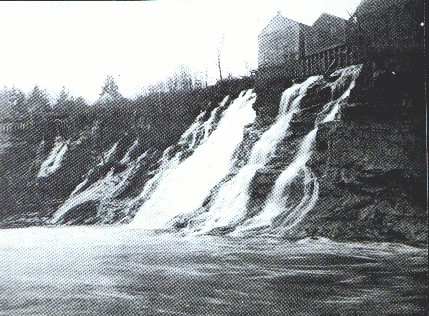 Prior to 1892, there were only saw and grist mills here.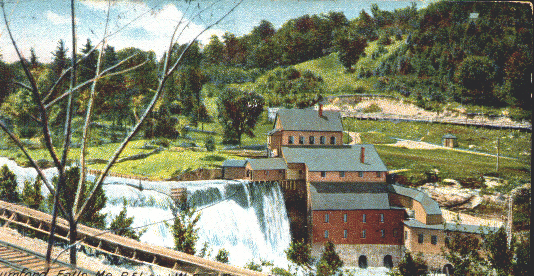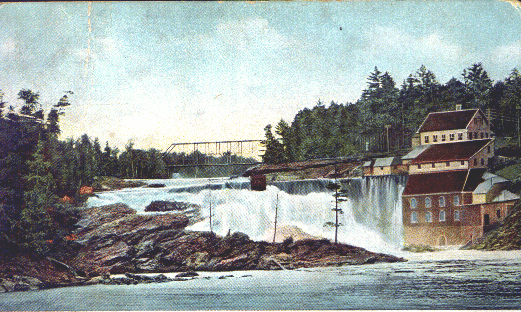 The above two views are of the electric power plant
that was build at the Falls in 1892.
It replaced the above saw & grist mills.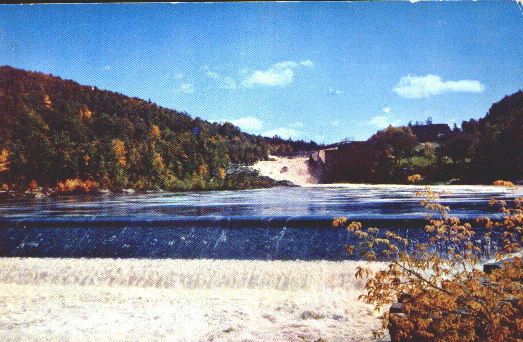 The upper and lower falls as it looks today.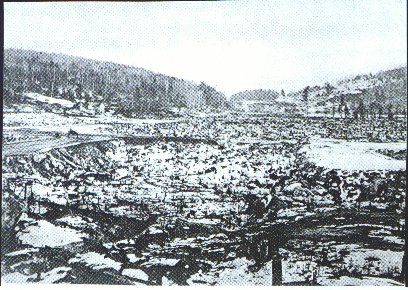 In March of 1890, this area looking toward the Falls, was an island, and was to become the business district of Rumford Falls.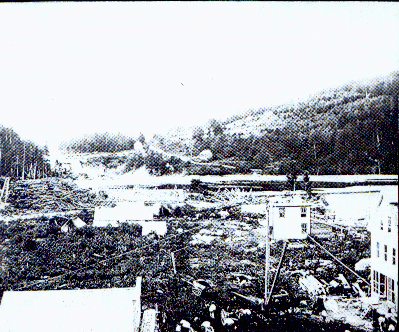 By 1892, building had begun. This is the lower end of what was to become Congress Street.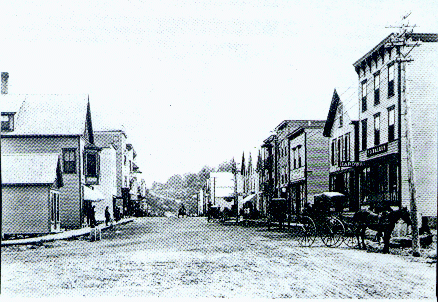 Congress Street in 1893.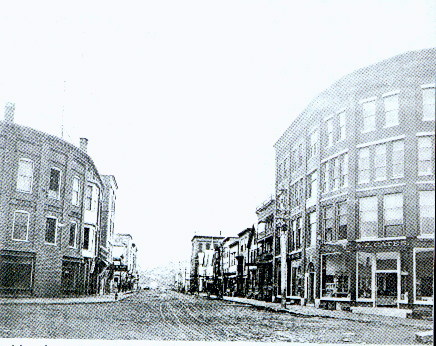 By 1896 the wooden sidewalks were gone and brick buildings had replaced many of the wooden frame structures.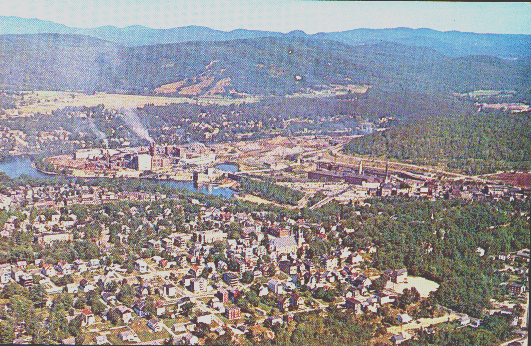 Birds eye view of Rumford and the Mead Paper Company.
---
---
Last Updated: May 15, 2000
This site maintained by Craig Bryant, using

Rumford, Oxford County, Maine Genealogy Project - Founded May 1, 1999

Copyright © 1999 by Craig E. Bryant
---