Rumford, Oxford County, Maine Genealogy Project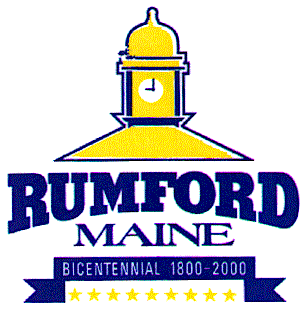 Welcome to Rumford, Oxford County, Maine
If you have any reference material on Rumford or have any genealogical information that you'd like to see added to this page, please send me a GedCom.Craig E. Bryant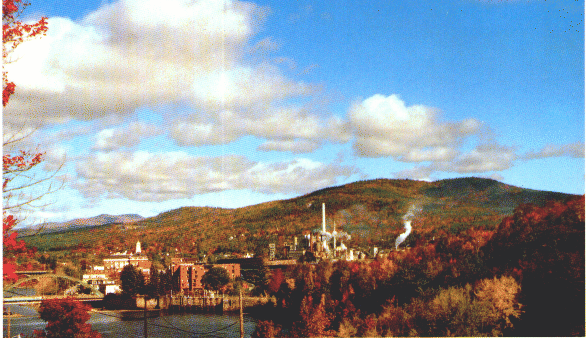 The Town of Rumford is situated in beautiful western Maine, near the center of Oxford County, about 75 miles north of Portland, about 20 miles from South Paris, the shire town of Oxford County, and about 45 miles northwest of the State Capital at Augusta.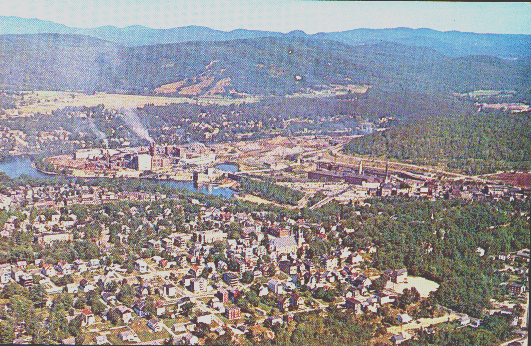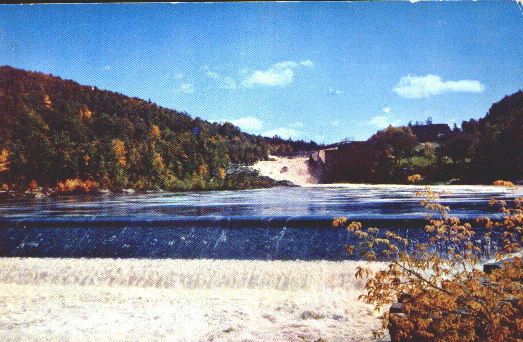 The 175 mile Androscoggin River, known in the early records as the "Great River", flows about 11 miles from west to east through the town. At the end of the run is the "Great Falls", the highest falls east of Niagara Falls in New York. First known as Pennacook Falls, than Rumford Falls.

The other rivers in town are the Ellis River, which flows south from Andover, and enters the Androscoggin at Rumford Point. The Swift River is more or less, the dividing line between Mexico and Rumford, and enters the Androscoggin across from the mill. The Concord River is really not much more than a brook, but it had enough water to supple power to the small mills at what was known as Abbott Mills.



Home of the former Oxford Paper Company, at one time the largest paper company, under one roof, in the world, now the Mead Paper Company.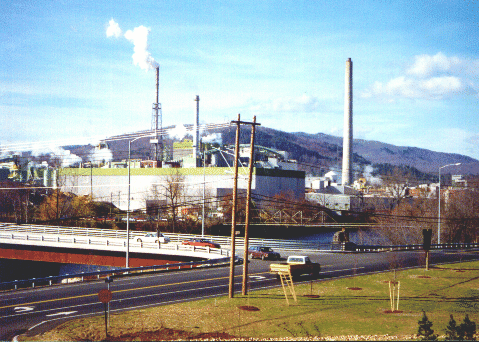 | | |
| --- | --- |
| | Hometown of U.S. Secretary of State, Edmund S. Muskie (1914-1996). Governor of the State of Maine, 1954-1958. U.S. Senator, 1958-1980. Democratic candidate for Vice President in 1968, and Presidential candidate in the 1972 Democratic primary elections. |

New Pennacook, was incorporated as the Town of Rumford by the General Court of Massachusetts, as the 123rd town in Maine, on February 21, 1800. By this time there were several settlements within the township. I have done a Genealogy Decendant search on the surnames of the early settlers for you to look at.

If you find any errors please let me know, and your more than welcome to add your ancestry to what I have here, or fill in some of the missing blanks.

I do not have enough space here to put all the Rumford names that I have, so if you don't find whom you are looking for, E-Mail me, and I'll check my master database for you.

Have fun and remember, like any genealogy data, this information here should be questionable, until you have verified it yourself.
Surname Index
Last Updated: May 15, 2000
---
Back to Home Page
Some info about the author
History of Rumford
Rumford US Census
Rumford Queries
1858 Map of Rumford
Some Pictures of Rumford
Links
---
Oxford County Towns
Oxford County Genealogy Project
Maine Genealogy Project
USGenWeb Project
Rumford, Oxford County, Maine Genealogy Project - Founded 1May 1999

Copyright © 1999 by Craig E. Bryant
---
This site maintained by Craig Bryant, using

---